Hotel
Breakfast
Our breakfast area is open from 8am to 10am. Different times are possible on request.
Our room rates always include breakfast.
Would you like breakfast in the room? We offer free room service. Or rather in the breakfast room, very relaxing with table service.
We have delicious local products such as cheeses 'Matured uût Bresjes', fresh juices, eggs from Biervliet, …
Non-hotel guests are of course very welcome, but please notify us in advance. A scrumptious breakfast at € 22 per person.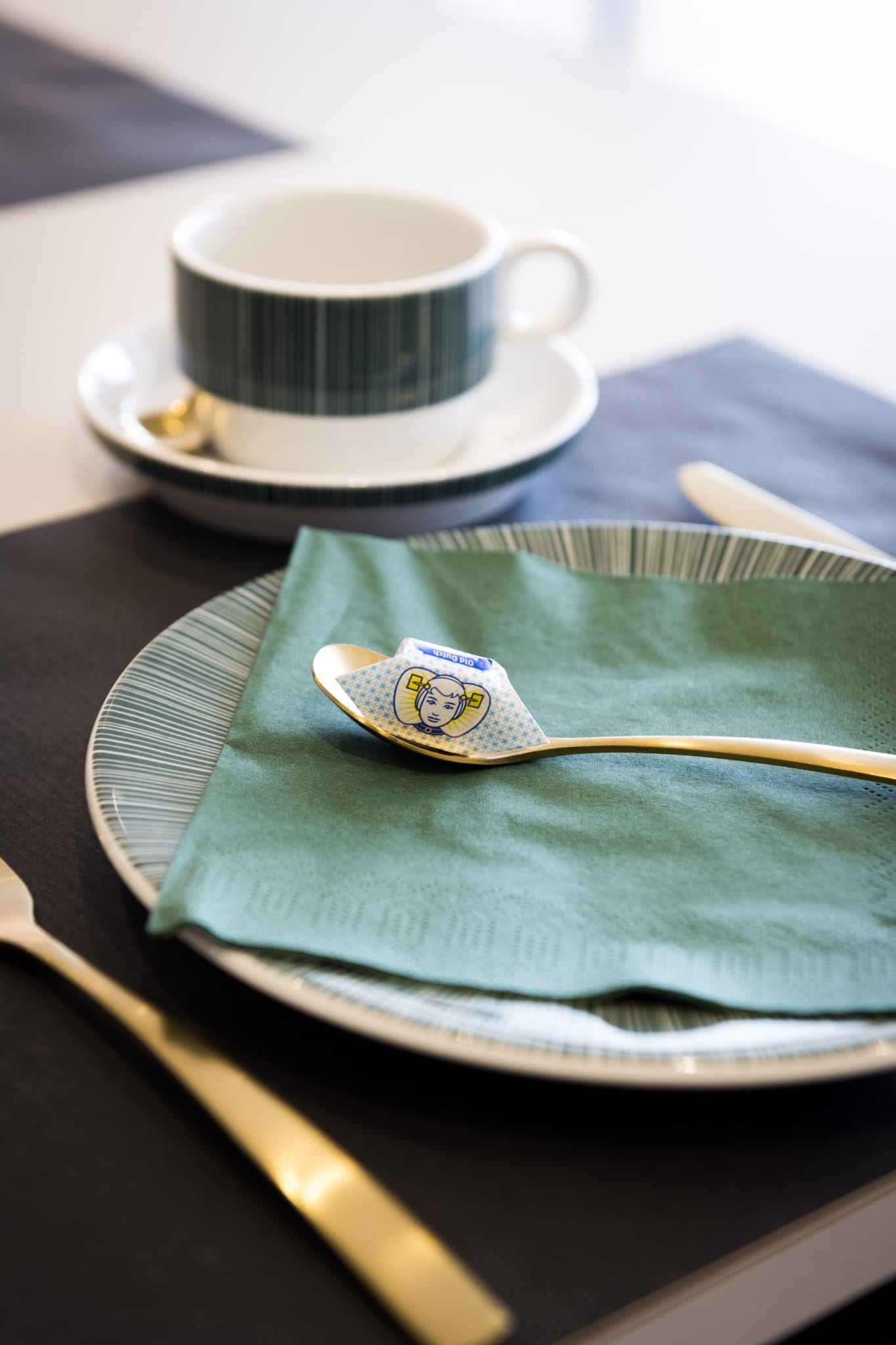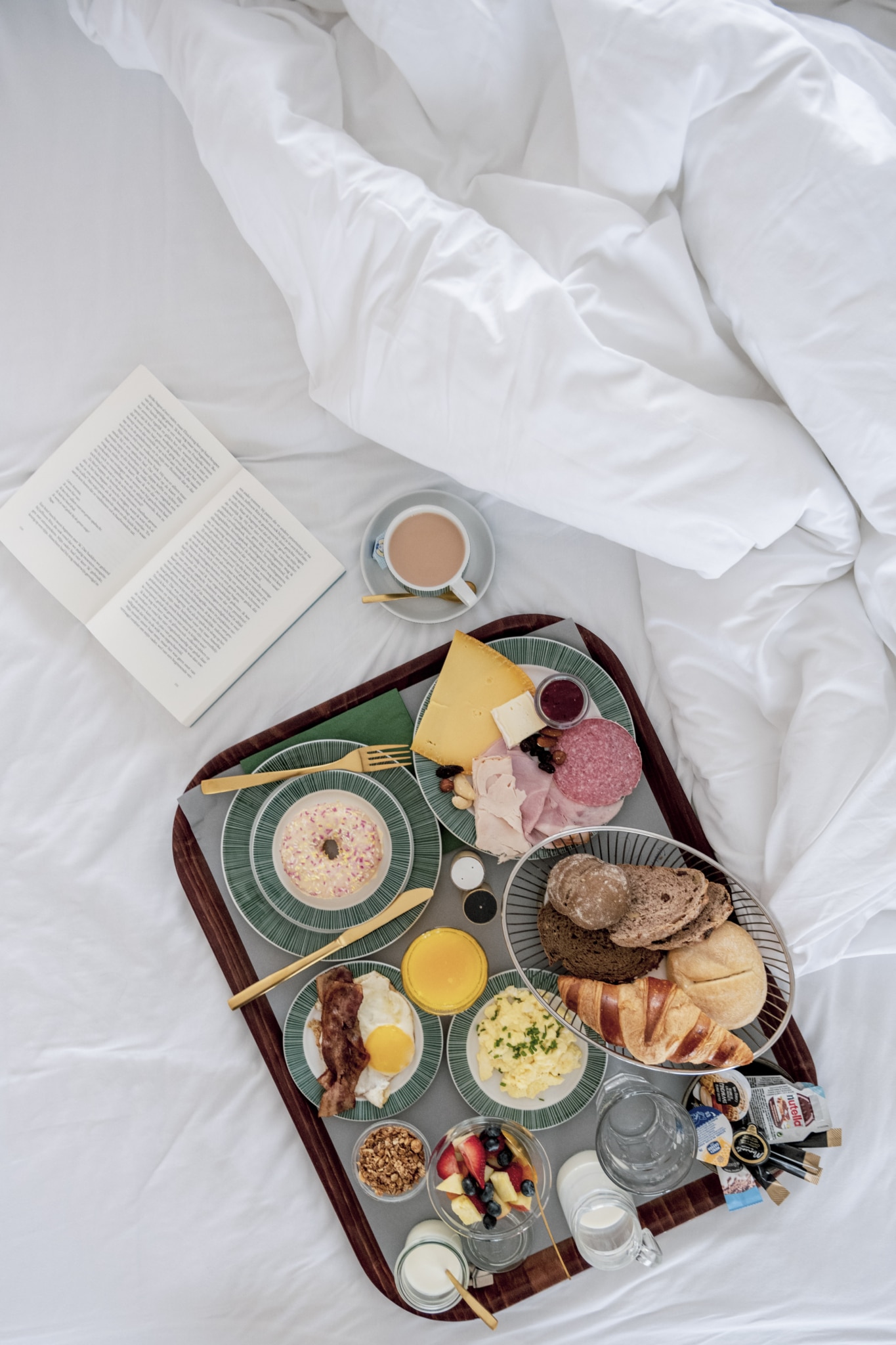 Lunch & Dinner
We currently don't have a restaurant in the hotel, there are many tasty restaurants within walking distance. Beach pavilion Breskens Aan Zee (BAZ) is located next to our hotel. Do you want to discover this restaurant? As our guest you get a discount there.
Pets
Lovely four-legged friends are very welcome at de Milliano, we charge € 18 per animal per night. They are also welcome in the breakfast room.
If you're not sure if your buddy can be alone in the room, don't leave them alone in the room. We are huge animal lovers and don't want your pet to panic.
Check-in
Check-in is possible from 2.30 pm. If you arrive earlier, no problem, the luggage can be stored. If the room is ready, even better, we will give you the key.
If you think you will arrive later than 7 pm, please call us on +31(0)117 381 855
No elevator
The Suites and Salon rooms and their tranquility are only accessible by stairs. Trust us: for this experience, stairs are a small effort. On request there is a choice of the 1st, 2nd or 3rd floor.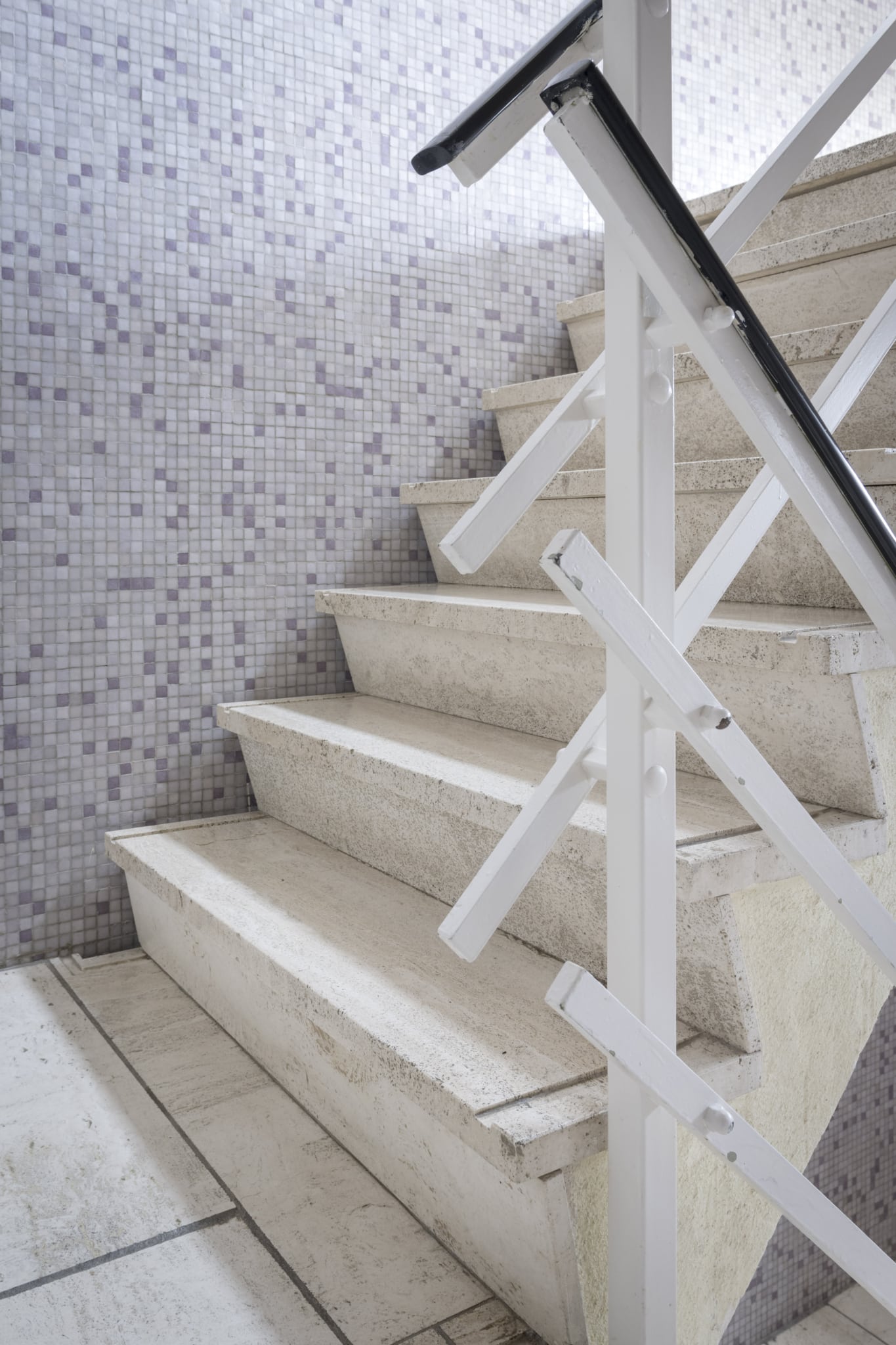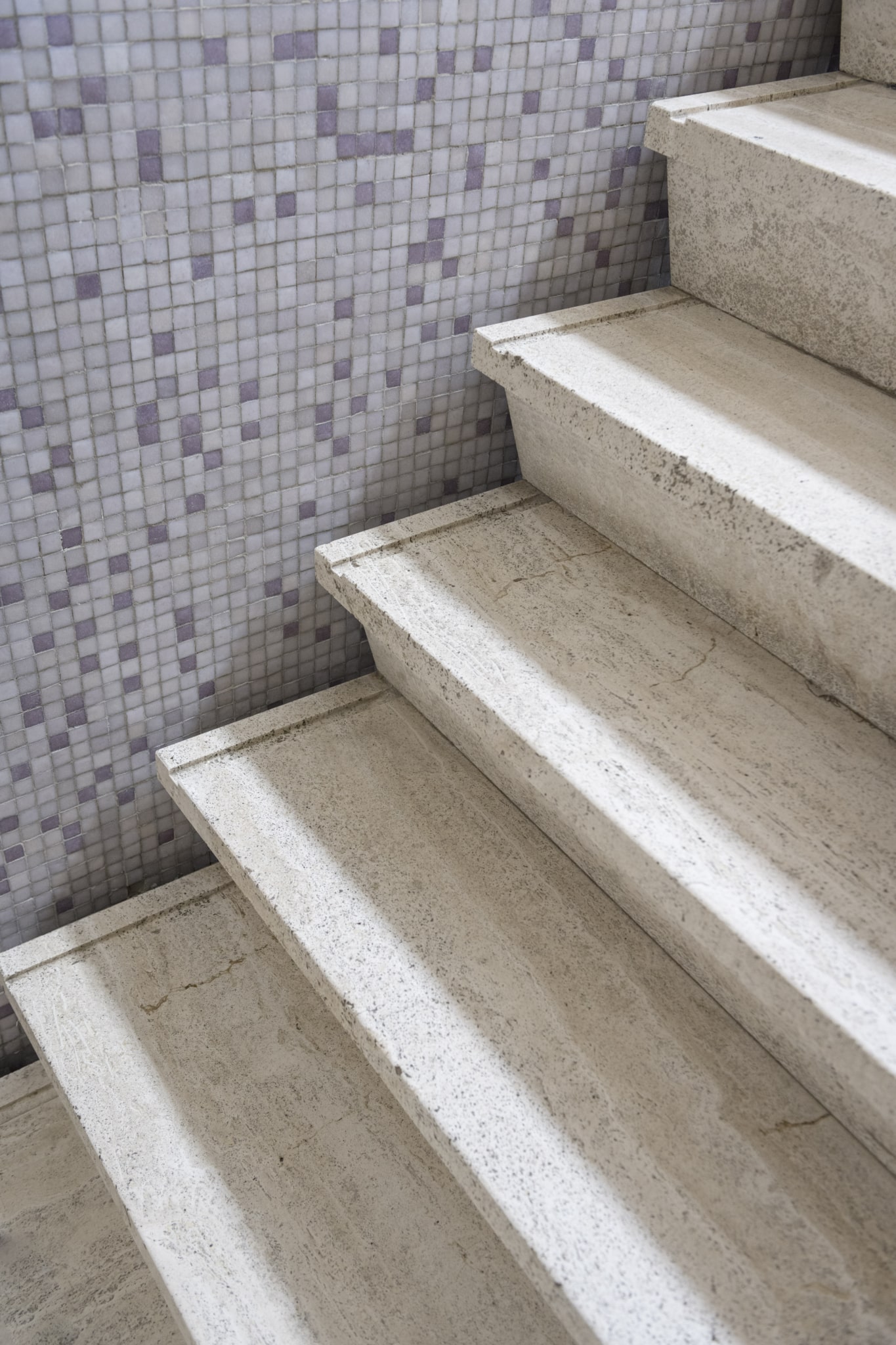 Check-out
Check-out is possible until 11am. We kindly ask you to hand over the key at reception. Usually payment must be completed at check-out.
Bicycle parking
You can make free use of our closed and covered bicycle shed. The e-bike can be charged. A workbench for light repairs is also provided.
Parking
Parking around the hotel is free. A reservation is not necessary.
Do you drive electric? A charging station is a 4-minute walk away.
Non-smoking rooms
Smoking is prohibited in the rooms and public areas.
This is however allowed outside on the various balconies.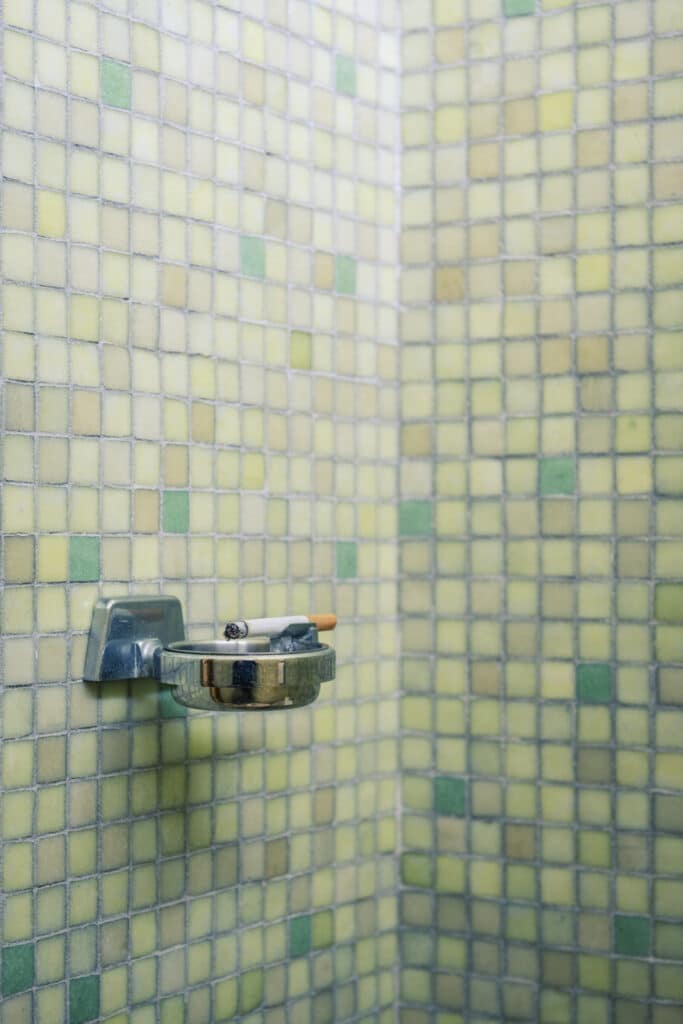 Rooms
Minibar
You will find various drinks in the minibar. These are offered for a fee.
Air conditioning
The rooms with land view & balcony are equipped with air conditioning, you can cool and heat the room. The balcony door must be closed when in use.
Babies
We can prepare a baby bed in the room. For this we charge € 25 per stay. We also provide a high chair in the breakfast room.
Coffee & Tea
Each room is equipped with a Nespresso machine and kettle. We offer coffee and tea free of charge in every room.
Amenities
In addition to the items in the bathroom, we have a selection of additional personal care products available in the hotel. Ask our team.
Pillows
There are 4 higher pillows on your bed: 2 of a medium-soft type and 2 of a medium-hard type. The bottom cushions of a soft type can be found in the wardrobe. If you prefer a different type, please let us know.
Television
Each room has a flat screen television with streaming functions.
Keep in mind that the panoramic views are the main screen here :)
Frequently Asked Questions
Every day we receive a lot of questions at our reception. That is why we have bundled our most frequently asked questions on this page.
Until what time can I check in?
Our reception is currently open until 7pm. Arrival after this hour is no problem at all. Please contact us about this.
Does de Milliano have large rooms?
Yes, of the 24 rooms, 18 are large rooms with 2 panoramic views with balcony. Our Classic and Senior Suite even have 3 panoramic views with balcony.
Our 6 rooms with land view & balcony enjoy a beautiful panoramic view over the roofs of Breskens.
Can more than 1 dog stay in the room?
This is allowed, please let us know first though. Dogs are welcome at € 18 per night per animal.
Are the kitchenettes equipped?
Yes they are, additional cookware is also available. Just ask one of our team.
What is the layout of a Junior Suite like?
Each Junior Suite has a large living room with a double bed and a separate bedroom with 2 single beds (next to each other). There is a sitting area with a comfortable design sofa or armchairs.
The Junior Suite equipped with shower & kitchenette also has a dining table and chairs.
A maximum of 4 adults, a child up to 12 years old and a baby can stay in the Junior Suites.